Despite saying earlier this year that Vergil in the upcoming DmC Devil May Cry game won't be playable, Capcom has now revealed that owners of the game will be able to download a special DLC after the title's launch, called Vergil's Downfall, that lets you play as the twin brother of protagonist Dante.
Vergil was originally featured back in Devil May Cry 3 and in the upcoming reboot he'll once again make an appearance in order to help his twin brother.
We already got to learn a few details about the new demon hunter, who runs a special organization designed to repel the forces of hell from Earth.
Now, Capcom has confirmed that owners of the upcoming DmC Devil May Cry will be able to experience a special bit of DLC that's going to appear shortly after the game's January 15, 2013, launch on the PlayStation 3 and Xbox 360.
Titled Vergil's Downfall, the DLC will focus on Dante's twin brother and bring hours of new content to the game's regular campaign.
"Experience a brand new chapter of the DmC Devil May Cry adventure with Vergil's Downfall, additional content that tells the untold story of Dante's twin brother Vergil. Downloadable from XBLA and PSN, Vergil's Downfall contains hours of new gameplay, 4 difficulty levels and the opportunity to play as one of the most wanted Devil May Cry characters, Vergil, with an all new storyline, weapons, combos, enemies and locations," Capcom said on its community website.
Vergil's Downfall will cost $8.99/€8.99 on the PlayStation Network, depending on your region, or 720 MS Points on the Xbox Live Marketplace.
If you don't want to pay money for the DLC, then you might want to pre-order DmC Devil May Cry at GameStop in the U.S. or EB Games in Canada, as you'll get Vergil's Downfall for free.
Check out a video with the new add-on in action below.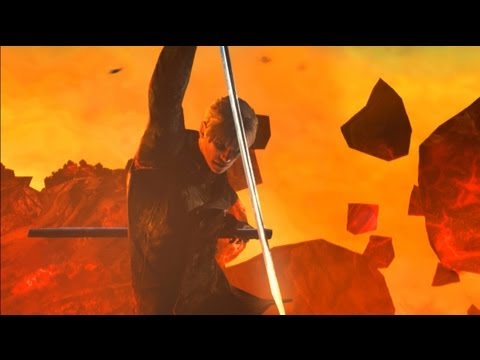 Play Video