By now, we all know that we're not to believe everything we see in television because clever editing can put a different spin on almost any story. Even with this in mind, something was terribly off with Dina Lohan when she sat down for an interview with Dr. Phil.
A preview for Monday's episode was just released and is already getting people online speculating like crazy on what Dina must have been on during that interview.
Check it out to see for yourself what the fuss is all about.
For those who don't know, Dina is Lindsay Lohan's mother. Throughout the years, as Lindsay's legal problems augmented, she's been accused of being the worst parent possible for allegedly "pimping" her own daughter even at the cost of her health and possibly life.
Dina always denied these claims, fighting back whenever she was given the chance that both she and Lindsay were just misunderstood, relatively innocent pawns in the media game.
Based on the preview clip, we can assume she was on Dr. Phil for the same purpose: to insist that the media is constantly attacking Lindsay for no reason at all, not allowing her to do her job and spreading lies about her.
From what we can see, she also tries to defend herself. "You're like… in your little tie and your little shoes," she tells Dr. Phil, slurring her words and waving a finger at him.
Dr. Phil doesn't miss the opportunity and lashes out at her, accusing her of "being phony and flitting around."
"I'm being scrutinized by you people!" Dina yells. Later on, after more giggles and sobs, Dina can be heard whispering, "Can I go home now?"
The preview clip also shows Dina's ex-husband Michael Lohan speaking to Dr. Phil via satellite. He suggests Dina has an alcohol abuse problem by saying, "Was she drinking before she did your interview?"
While that question will (hopefully) be answered on Monday when the full episode airs, many glossies and celebrity bloggers seem to have already made up their mind: Dina was definitely drunk when she did the interview.
Make sure you see the video before dropping us a line in the comments section below with your thoughts: was she drunk or is this just another PR stunt from the Lohans or perhaps even Dr. Phil?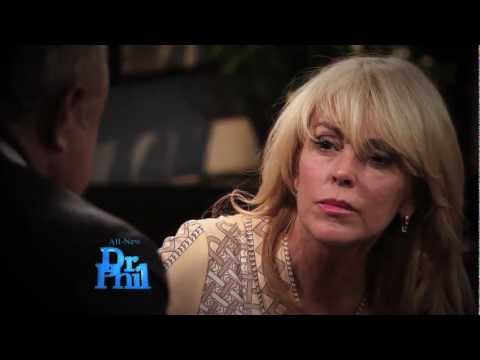 Play Video