Paris Hilton describes herself as a businesswoman mostly because, in the years she's been in the spotlight, she's done everything from launching perfumes and fashion lines, to starring in movies and reality shows and, of course, recording music. She's now gunning for a DJ career.
Fans must know that the socialite has been hard at work on her second music album literally for years, so perhaps a decision to target a different audience with a different sound might be just what she needs to finally get that album out on the market.
However, her decision to turn DJ – as she made it clear at the Pop Music Festival in Sao Paolo, Brazil – has been welcomed with sneers and jeers both by music lovers in general and world famous DJs.
One of them is Deadmau5, who is making no secret of how much he hates hearing Paris Hilton's name spoken in reference to the DJ-ing profession.
"AS I WAS SAYING... its over," Deadmau5 writes on his Twitter page, including a link to a video of Paris spinning tables in Sao Paolo, which you can also see below, embedded at the end of the article.
"to be fair... the mayans saw this [expletive] coming," he adds, joking about how this is a clear sign as ever of the apocalypse.
After admitting that these two comments got him into another PR mess that he has no intention of dealing with because he just wants to be able to speak his mind, the famous DJ continues to talk on the topic, while also boasting about his own gig in Paris, the French capital.
"funnily enough, were on our way to go smash the [expletive] out of Paris... no, not that one. FRANCE. that one," he writes.
Still, Hilton's case is yet another example of how electronic dance music isn't what it used to be some time ago.
"Basicly, EDM gone to new [expletive] heights and I'm just gunna run my own program. Let the dj's Dj, let the pop be pop, imma do my thing instead," Deadmau5 says.
"if it got out of hand, i blame it on not being able to differentiate between a performer and a DJ. i guess its still subjective. k," the DJ concludes.
At the same event where she "announced" her decision to turn DJ, Paris also debuted a new song that will presumably be included on her upcoming album.
It's called "Last Night" and it is a collaboration with rumored boyfriend DJ Afrojack. From the videos made available online, it's still early to tell whether it's any good because the quality is low.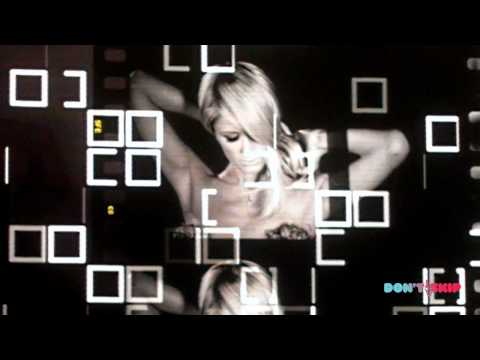 Play Video