Dead Trigger, the latest Android title from MADFINGER Games has been recently released in the Google Play store, formerly known as Android Market.
The game was initially available for $0.99 USD, but due to high piracy the developers decided to make it free. A few days ago Dead Trigger received a consistent update, which added a high amount of new content, including weapons, zombies, environments and gadgets.
Well, it looks like the folks over at MADFINGER Games released another update for Dead Trigger, which is supposed to fix lots of bugs. In addition, the update brings a few tweaks and new features meant to offer a smoother gameplay experience.
So far, the developers confirmed the following bugs have been fixed: not working controls (on Xperia devices or "180° Turn"); too high difficulty of enemies on higher ranks (SWAT zombies); crash in Menu when too many missions were "available"; Booster "Ammo Supply"; free gold for liking on Facebook; Revive Kit; In-App Purchases.
Aside from these bug fixes, MADFINGER Games included a few tweaks, such as the ability to access New Hope after first mission.
The damage caused by mines, cutters, exploding barrels and turrets has been tweaked as well. Those who were complaining on the enemy AI can now rest easy as developers have tweaked it too.
MADFINGER Games also added a new Help tab in the Main Menu. There are also new unlocked items in shop, which are marked with "Unlocked" for higher visibility.
Dead Trigger 1.1.1 is now available as a free download via Google Play store and it should be fully compatible with all devices running Android 2.1 and later.
Keep in mind that the game supports extended effects on Nvidia Tegra 3 devices, allowing for a better visual experience. Check out our full review of the game here.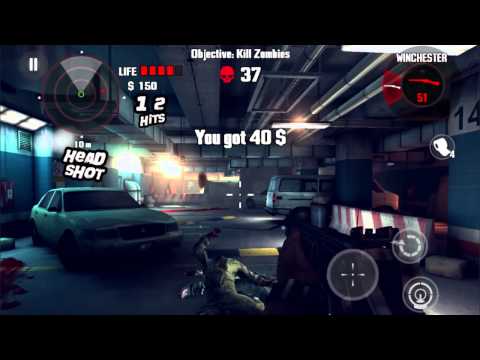 Play Video