Sony's E3 press conference was full of more or less exciting announcements, but if we are to refer to those Dead Island addicts, this year's unveilings are the best when it comes to new games.
Publisher Deep Silver has just revealed the second installment in the Dead Island series, which is set to make its debut on PC, PlayStation 4 and Xbox One sometime this spring.
Although Deep Silver denied a few years ago that Dead Island 2 was in development, the game's Creative Producer Jan-Eric Lauble and Producer Carsten Lindner confirmed that, right after the release of the original Dead Island, the studio started working on the sequel announced today.
While most of the main features that made the original Dead Island an amazing hit have been brought in the sequel, such as the co-op mode, the sequel comes with enhanced graphics and more content.
However, the story behind Dead Island 2 takes place in sunny California rather than on the small island of Banoi, which was the center of the action in the original Dead Island.
Here is what publisher Deep Silver has to say about the upcoming Dead Island 2 game, "This new Zombie California invites you to become the ultimate hero of the apocalypse to explore a dynamic, bright and beautiful open world where you and your friends fight endless zombie hordes with your handcrafted weapons.
"The combat system of the game has been redone from scratch to provide a more visceral experience and more control than ever before, and you will need this control to overcome all of the dynamic challenges and new enemy types the game will throw at you."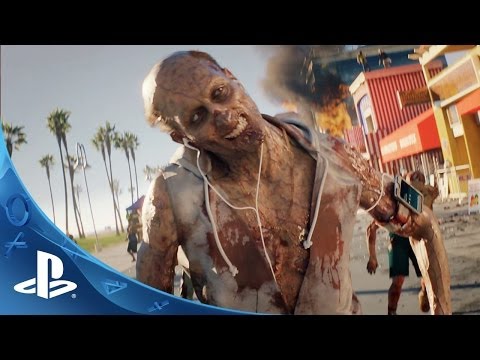 Play Video
The real improvement is that in Dead Island 2 up to eight players will share the same world and will be up to them if they wish to coexist in peace and cooperate, or compete with each other.
Given the new approach, Dead Island 2 is said to "create the ultimate zombie playground where you can live this second chance at life."
Deep Silver also confirmed it had partnered with Spec Ops: Line developer Yager for the Dead Island 2 project, which does not seem to be just a project anymore but a real thing.
"When it comes to the apocalypse, it's all about your attitude. Dead Island 2 is Dead Island as it was always meant to be – an intense, visceral romp through the sunshine state that invites you and your friends to unlock your zombie slaying potential and get lost on a permanent summer vacation."