Funeral parlors in Taiwan offer an unorthodox service. The dead can be lead to their final resting place in an Electric Flower Car (EFC).
Girls dance on a neon-lit platform and even strip, much to the delight of the audience, which is not particularly interested in mourning the deceased. The dances are performed in front of the grieving family and friends.
Dancers perform in mini-skirts in front of temple facades, News Australia reports. The ritual has been around since the 70s, and the only things that change are settings, clothes and music.
"I've watched this since I was little so it's nothing peculiar for me. Performing for the dead is just like performing for the living people. [...] They liked to sing when they were alive and their relatives thought they would have liked to have somebody sing for them in the end. For me, I get good tips and I hope I am accumulating good karma too," one dancer explains, describing the families' reasons for choosing this particular type of ceremony.
The ritual is most common in the Taiwanese countryside, where nudity is not excluded from the show. Public nudity has been regulated in Taiwan since the 80s, and is now strictly forbidden. While urban gatherings stick by the rules, in rural settings police officers tend to keep a blind eye.
Anthropologist Marc L. Moskowitz documented the ritual in 2011. As the trailer to his documentary shows, entertainers strip during festivities, turning funerals into vivid, vibrant shows in which the whole community is involved.
"In traditional Chinese and contemporary Taiwanese culture this signifies that for an event to be fun or noteworthy it must be full of noise and crowds," Moskowitz says, bringing context the odd tradition.
As a professor of anthropology at the University of South Carolina, he deems the celebration an "interesting and unique cultural phenomenon," unique to Taiwan.
In 2011, he reported witnessing the ritual, and claims the girls dance and sing pop songs in English, Mandarin Chinese, Hokkien Chinese (Taiwanese), and Japanese. "As I watched these performances I came to appreciate the idea of celebrating someone's life to help assuage the feelings of grief," he said.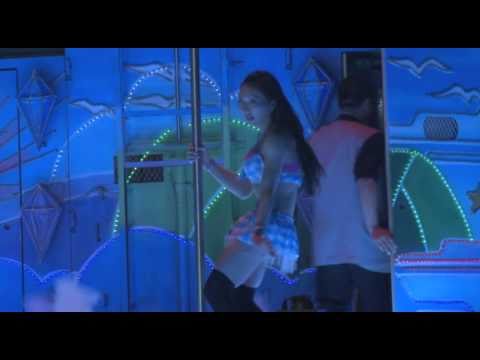 Play Video