Crytek has confirmed that it's partnered up with famous filmmaker Albert Hughes to create a special online video series based on the upcoming Crysis 3 called "The 7 Wonders of Crysis 3," which will focus on many of the game's different aspects.
Crysis 3 is one of the big shooters that will appear in early 2013 and developer Crytek is quite confident not just in the stunning visuals that will be rendered by the game but also the top notch shooter mechanics that will delight fans of the series and all-new players.
In order to highlight the stunning aspects of the game even more, Crytek has now confirmed that it's working alongside filmmaker Albert Hughes, of Book of Eli or From Hell fame, to develop a cinematic video series called "The 7 Wonders of Crysis 3."
"This cinematic series will set the stage for this latest installment in the Crysis series and introduce weapons, enemies, and gameplay features new to the franchise. These cinematic shorts will also showcase the stunning visuals, dynamic environments of the urban rainforest and intense adaptive warfare fans can expect in Crysis 3," EA and Crytek said in a statement.
Albert Hughes' involvement in the project is quite extensive as he wrote scripts, designed storyboards, and planned the various shots that were then recreated by the Crytek team through Crysis 3's CryEngine 3 technology.
"When EA and Crytek approached me about being involved in creating 'The 7 Wonders of Crysis 3' video series, I liked the idea of creating emotional stories using only computer generated images," Hughes said.
"The challenge of producing something intensely human without ever seeing a human on screen was incredibly compelling, and the technology of the CryEngine that Crytek developed enabled me to do that and venture into a completely unique medium of storytelling."
The first episode of The 7 Wonders of Crysis 3 is called Hell of a Town and will make its debut on December 12, 2012.
Until then, check out a teaser video and some new screenshots,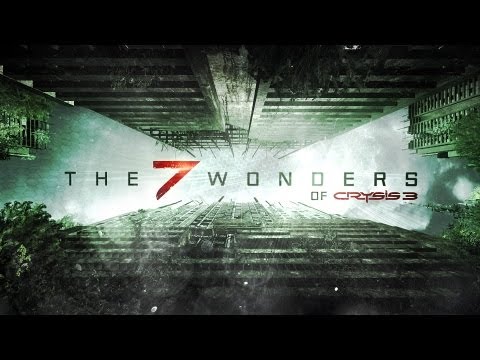 Play Video