3D printed objects usually come out as objects that don't really have a malleable shape, even if some materials are vaguely elastic. Designer Michiel Cornelissen has figured out a workaround though.
His solution to the rigidity problem was based on some knowledge of mechanics and basic physics. Instead of looking for some material or other, it chose to look into options at design level.
Eventually, he settled for the Nervous Systems kinematic fashion design. The result is a lampshade that is made of hundreds of tiny elements.
Called ZooM, the Lampshade is printed as a single, flat piece made of hundreds of different, very small elements.
The thing is shaped like a pentagon but, if you pull it up by the middle segment, it becomes a pentagonal pyramid instead. The pyramid can then be used as a lampshade.
The technology borrows from the techniques used to create lithophane lamps and other lighting installations that paint shadows and kaleidoscopic colors on the walls, floor and ceiling of a room.
Sure, the ZooM Lampshade isn't exactly big or overly sophisticated, especially if you make it white, or from some other, single color.
Nevertheless, it will cast your ceiling and walls in a nice maze of shadowy lines whenever you settle down to read a book in the late evening.
Do keep in mind, though, that the ZooM Lampshade is pretty small, all things considered. It's big enough to cover a light bulb, but smaller than regular, conical lampshades.
Cornelissen's Shapeways and i.Materialise shops have the ZooM up for sale at $149 / €110. The item measures 200 x 180 mm / 7.87 x 7.08 inches (more or less) and costs $149, or €110, according to exchange rates.
There's a bigger one too, though, priced at $279 / €206 and measuring 280 x 250 mm / 11.02 x 9.84. The 3D model file, unfortunately, is not up for sale anywhere, not yet at least, so you can't use your own 3D printer (if you have one) and create it on your own.
A pity, that. At least there's a video introduction for the things, and clear evidence that you can choose the color (so far we've seen white, black and blue).
We won't blame you if you think the prices are a bit high, though. Especially in a world where lampshades are just that: lampshades, accessories that normally ship for free or as part of a lighting fixture much cheaper than the ZooM itself.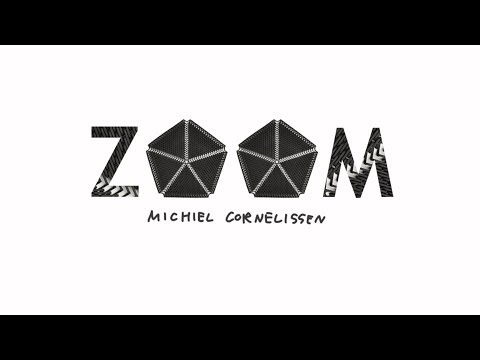 Play Video