Ever since she walked out of jail after being acquitted of the murder of her 2-year-old daughter, Casey Anthony has been keeping a low profile, more or less. She somehow believes people will hate her more when Lifetime airs the movie based on the controversial trial.
As we also reported on a previous occasion, Lifetime has been producing "Prosecuting Casey Anthony," with Rob Lowe and Virginia Welch as the leads.
It is scheduled to air on January 19 and will doubtlessly revive interest in the controversial trial and the evidence (or lack thereof) that got Anthony off the hook in the case of the disappearance and murder of her daughter Caylee.
According to reports cited by the Daily Mail, Anthony is actually "terrified" that the new film will send even more death threats her way.
"She will not be looking forward to the TV movie coming out as it will just stir things up again," a close but unnamed family member is quoted as saying.
"I expect Casey and her family want to get on with their lives. The film will bring it all back again. It will not help," the insider adds.
This comes hot on the heels of an alleged Anthony sighting in Florida. The Mail says that the woman in the picture we also told you about yesterday was really Casey on one of the rare outings she dares make since the trial.
"Anthony's concern comes as she was photographed for the first time in almost 18 months when she was spotted at a steakhouse in Lake Worth, Florida. She was with two men, one of them private investigator Pat McKenna who was a member of her defense team," the tab writes.
"Prosecuting Casey Anthony" is told from the perspective of Orlando state prosecutor Jeff Aston and based on the book he wrote after the trial. As the trailer below shows, it will not paint Anthony in a positive light.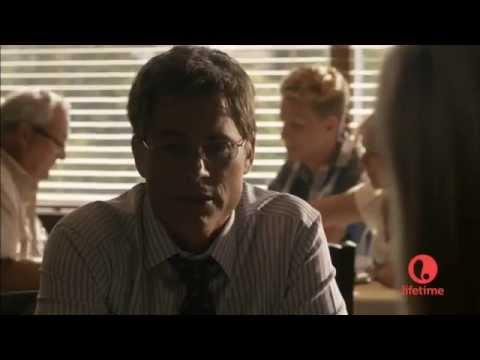 Play Video