As movie studios have found time and time again, viral videos are better at promoting a movie than standard marketing techniques. They're cheaper, they reach a wider audience and, more importantly, they do their job quickly and efficiently.
Take for example yesterday's Telekinetic Coffee Shop prank, which was set up in a coffee shop in New York and made it look like an angry woman was using her supernatural powers to wreak havoc in the establishment.
The video was actually a promo for "Carrie," a remake of the horror classic, starring Chloe Grace Moretz and Julianne Moore, which comes out on October 18.
It went viral and has, as of the time of writing, over 14 million views. That's 14 million people (or so) who now know there's a "Carrie" remake coming out in theaters, which considerably boosts its chances at the box office.
Speaking of "Carrie," it would be a shame to talk of the viral video (above) and not show what the "real" Carrie can do. Hint: it's way bloodier than this coffee shop prank.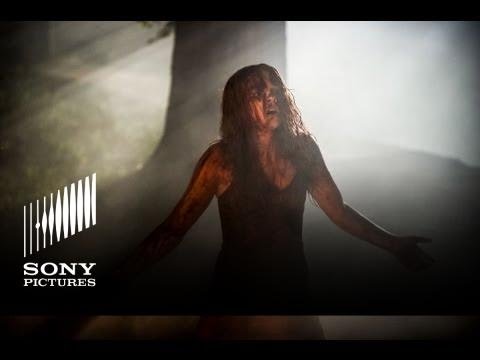 Play Video