Razer has confirmed at this year's Consumer Electronics Show in Las Vegas that the Project Fiona showcased 12 months ago at the same trade fair was ready to go in production.
Baptized Razer Edge, the gaming tablet will feature Windows 8 Pro and will come with Intel and Nvidia hardware specifically developed for the best gaming performance.
Even though it's a tablet, the Razer Edge can convert to a laptop or a gaming console as it offers support for plenty of peripherals, thanks to Windows 8.
The gaming tablet will be offered in two different flavors. The entry-level model will feature an Intel Core i5 processor, an Nvidia GT640M graphic card, 4GB of RAM and an SSD with up to 64 GB.
If you're looking for greater performance, the Razer Edge Pro is the right choice, as it hides an Intel Core i7 chip, the same Nvidia graphic card, 8GB of RAM and a SSD with greater capacity.
The device will go on sale in the first quarter of this year, with the base model to wear a price tag of $999 (€795).
Another company that's reportedly planning to step into the world of gaming tablets is Redmond-based technology giant Microsoft that's rumored to work on a 7-inch device called Xbox Surface.
Specifically tailored for gaming, Microsoft's new tablet may feature an ARM processor, although an Intel chip may very well make its way under its hood.
Still, it appears that Microsoft doesn't plan to deploy the full version of Windows 8 on its gaming tablet, but rather the same Windows RT currently found on the Surface RT.
Of course, Microsoft remains tight-lipped on this plan, but some sources familiar with the matter previously hinted that such a device would be introduced in mid-2013, a few months after the company officially rolls out the Surface with Windows 8 Pro.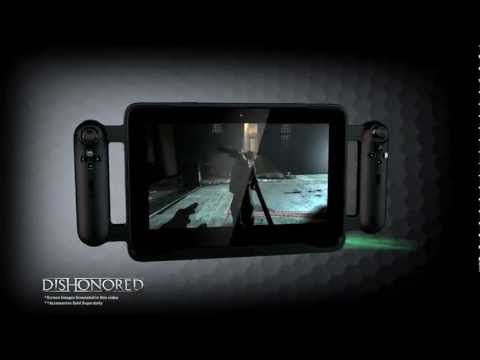 Play Video