Last week we said that AMD's CES 2013 exhibition would focus on APUs and GPUs for mobile and gaming devices. As it happens though, its new products are good for things besides those.
We got the Sea Islands and Solar System GPUs out of the way yesterday, so today we can see what AMD had to say about its new accelerated processing units.
The company is not yet shipping them, and won't actually send them to meet the world all at once.
The Temash, Kabini and Richland chips will debut at different times, though still at some point during the first half of 2013.
Temash and Kabini were the stars of AMD's press conference, both of them quad-core x86 SoCs. The former is made for tablets and hybrid notebooks, while the latter is intended for ultrathin notebooks (alternatives to ultrabooks).
Richland will replace the existing A-Series APUs and will be up to 20 to 40% more powerful. They will ship in a bundle with software for gesture and facial recognition.
"With a groundbreaking new APU line-up in 2013, AMD is poised to win in high-growth consumer segments," said Lisa Su, senior vice president and general manager, AMD Global Business Units.
"We are developing technologies with end users in mind -- to bring true surround computing and immersive experiences to our everyday lives. It is exciting to bring our industry-leading APU technologies to market, including the industry's first x86 quad-core SoC, while building on our leadership in graphics and gaming."
Richland will be followed by Kaveri, another series of APUs based on the 28nm manufacturing process. This one will only ship in the second half of the year though.
Batches of the Richland A-Series are already being sent over to whatever OEMs have decided to launch PCs based on AMD APUs.
ASUS, Vizio and HP are just three of the firms that will release, or have already released, systems of gadgets using AMD processors.
Specifications will be disclosed whenever AMD outs each particular chip.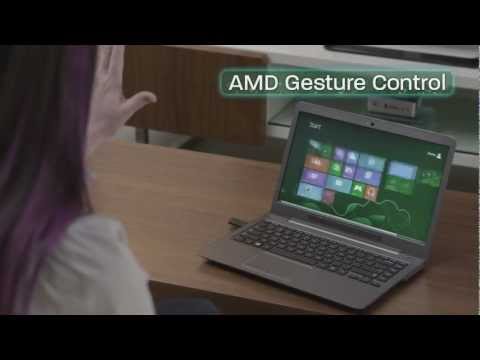 Play Video