After originally releasing Brutal Legend onto the PS3 and Xbox 360 platforms back in 2009, Double Fine Productions has confirmed that the hybrid game between hack and slash and strategy genres is coming to the PC platform via Steam.
Brutal Legend was set to be the game that put Double Fine on the map as a quality indie studio but, due to poor marketing on behalf of Electronic Arts, the game didn't exactly rise up to the hack and slash expectations of fans, largely because it had a lot of strategy elements.
While largely considered to be a flop, Double Fine now wants to give Brutal Legend a new lease on life and has confirmed that it's going to be released on the PC this year.
The game is already available for pre-order via the Steam digital distribution service and those who already get it will gain access into a multiplayer beta stage. What's more, they'll also receive two items in Team Fortress 2, in the form of the hair of protagonist Eddie Riggs, as well as his guitar, Clementine.
In case you forgot, check out a short description of the game, via Double Fine.
"Brütal Legend is an action-adventure that marries visceral action combat with open-world freedom. Set in a universe somewhere between Lord of the Rings and Spinal Tap, it's a fresh take on the action/driving genre, which in this case is full of imitation cover bands, demons intent on enslaving humanity and Heavy metal tunes."
"Featuring the talents of comedian, actor and musician, Jack Black as super roadie Eddie Riggs, as well as cameos by some of the biggest names in metal music it's a wild ride in the belly of the beast that is not to be missed by gamers and Metalheads alike."
Brutal Legend will be released on the PC in the near future, as its actual release date will be revealed after Double Fine gets feedback from fans as part of the beta stage.
Until then, check out a video of the game below.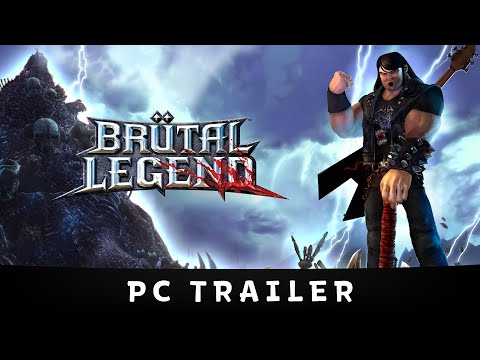 Play Video