A Welsh national park known as Brecon Beacons has recently become the world's fifth international dark sky reserve.
The USA-based International Dark-Sky Association was the one to award this accreditation to Brecon Beacons, and apparently, its decision had everything to do with the fact that this national park is nothing if not perfectly suited for stargazing activities, be they for scientific, educational, cultural or merely entertainment purposes.
For those unaware, this basically means the night sky above this national park will from now on be protected against any sources of light pollution that might impair stargazing activities.
By the looks of it, the sky over Brecon Beacons is so dark that those visiting the region more often than not get the chance to see the Milky Way, bright nebulae, meteor showers and several constellations.
Wales Online explains that, following its being declared an international dark sky reserve, this Welsh national park should expect to witness a major boost in the number of visitors it receives on a regular basis.
Julie James, currently working as chairman of Brecon Beacons National Park Authority, commented on the park's being awarded this accreditation as follows:
"Attaining International Dark Sky Reserve status is a massive boost for the entire area as there are numerous environmental, wildlife, economic, tourism and wellbeing benefits attached to this wonderful accolade."
Backing up these statements, Jim Wilson, the current chairman of Brecon Beacons Park Society, said that, "It [the accreditation] recognizes the Park as one of the best places in Europe to see truly dark skies and is a tribute to the work that has been done by the Park Society and National Park Authority partnership to protect this wonderful sight for future generations."
Following the park's being listed as an international dark sky reserve, people living within its perimeter and its proximity must take darkness measures such as tilting outdoor security light downwards.
Check out the video below for more information on Brecon Beacons and footage of its dark sky.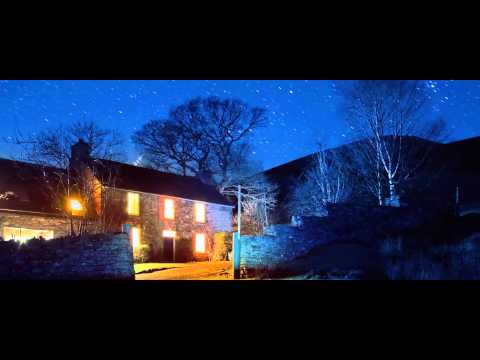 Play Video