The latest season of American Idol has just started but it's already getting plenty of negative buzz online amidst claims that it's rigged. Bikini girl Jennifer Diley is the latest to speak up in support of such allegations.
Shortly after word got out that Jane Carrey, Jim Carrey's daughter, was actually given preferential treatment during the San Diego auditions, Diley adds fuel to the fire.
She opened the auditions in the city and, she tells TMZ, producers used her for ratings.
You can see video of her audition below – aside from looking great in her scanty clothes, her singing was unfortunate at best.
However, the problem is that she could have been great had it not been for producers, who told her what to sing. It so happened that she had never rehearsed the songs they picked.
She blames judge Steven Tyler for it too, because he reportedly told her she was in even before she even auditioned.
"She claims he approved of her skimpy outfit before her audition... and even told her she 'already won the damn thing!'" Diley tells TMZ.
"Jennifer Diley was dismissed Sunday night after attempting two songs – 'With You' by Jessica Simpson and 'Hero' by Mariah Carey. Jennifer tells us she was thrown off because she hadn't rehearsed either song – and was forced by producers to pick from a list of 'flirty' songs," the celebrity e-zine writes.
"Jennifer is mostly ticked at Steven though. She says he loved her barely-there tube top and booty shorts 10 minutes before she sang – but then sat silently as she was ridiculed for it," TMZ adds.
In a statement to the same media outlet, Tyler's rep jokes about Diley's claims, saying it would have been weird not to have the rocker flirt with a woman who came to the auditions dressed the way she was.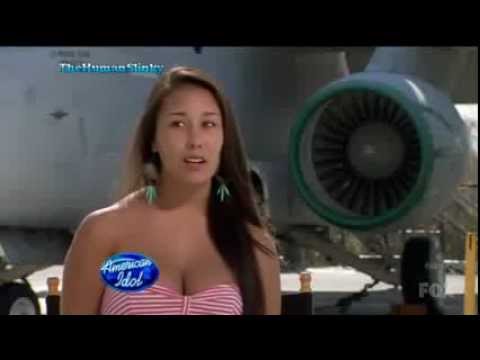 Play Video