Microsoft's co-founder Bill Gates talked during a Harvard fundraising campaign about a few past mistakes made by the software giant, some of which brought him in the spotlight with several occasions.
David Rubenstein, Harvard Campaign co-chair, brought up the Control+Alt+Delete key combination that has been used by Microsoft as a way to log into Windows-based computers.
"Why, when I want to turn on my software and computer, do I need to have three fingers on Control, Alt, Delete. Who's idea was that?" Rubenstein was quoted as saying by GeekWire.
Bill Gates' answer came as a bit of a surprise.
"It was a mistake," he said.
Basically, Gates explained that Microsoft has actually considered using just a single button to log into Windows, but IBM, the company that provided PCs and keyboards used for Windows workstations a long time ago, refused to adopt such a design and create a separate key just for a single task. As a result, Redmond came down to a rather unique combination.
"You want to have something you do with the keyboard that is signaling to a very low level of the software — actually hard-coded in the hardware — that it really is bringing in the operating system you expect, instead of just a funny piece of software that puts up a screen that looks like a log-in screen, and then it listens to your password and then it's able to do that," Gates explained.
This isn't the first time when the people responsible for bringing Control+Alt+Del to life poke fun at each other. David Bradley, who designed the original IBM PC, said during a company event that "I may have invented it, but Bill made it famous."
As far as the reason behind this pretty awkward combination is concerned, Bradley added that "why they used it for the log-in also, I don't know. I guess it made sense for them."
The Control+Alt+Delete key was invented by Bradley during the '80s, but it only became famous approximately 10 years later when Microsoft's Windows operating started gaining traction. The same key combo was also used to restart computers hit by a BSOD, so following a growing number of issues experienced in Windows, the shortcut quickly turned into a two-second fix for every crashing machine.
Bill Gates remains a great speaker, so it's really worth listening to what he said during the recent Harvard event. Just click play in the video below.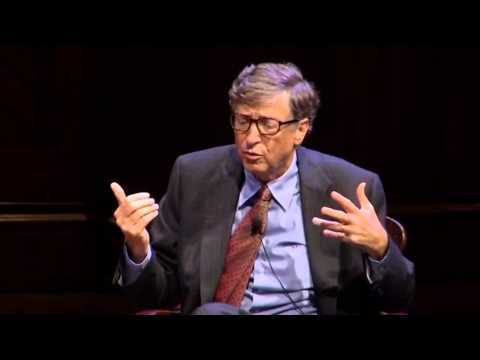 Play Video