As Kelly Clarkson took to the stage to perform at the Presidential Inauguration 2013 in Washington, DC (the public inauguration, that is) a few hours ago, former US President Bill Clinton inadvertently photobombed her.
Check out the photo above to see him in action.
As you must have imagined, the pic immediately went viral though, in Clinton's defense, he wasn't exactly photobombing the singer – and the video below is proof of that.
What he was doing was that he was trying to get a better look at her – or at the back of her head, at least. In doing so, he made a face and it did not escape the notice of eagle-eyed viewers at home.
Now, if you want to talk serious photobombing, this is how you do it.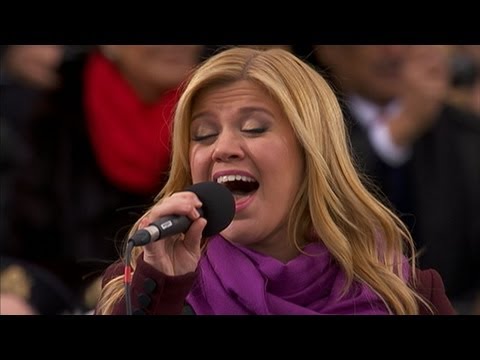 Play Video