Having turned 100 days old, the time has come for the baby panda looked after by the staff at the San Diego Zoo to get a proper name.
Up until now, zoo staff have referred to it as "Sausage," but from this moment on, they will have to get used to calling it by its more serious name, Xiao Liwu, meaning "Little Gift."
Funny enough, it was not very long ago when this baby panda showed off its first tooth, so one can honestly say that, now that it also has a proper name, it is well on track of becoming a strapping adolescent.
The cub's name has been chosen after countless people who happen to have a soft spot for baby pandas submitted their suggestions, and an online poll was carried out to choose the most suitable one.
Footage of this adorable baby panda is made available to you in the video below.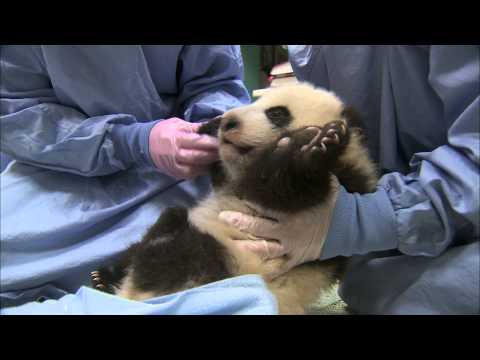 Play Video