Robots are used for a lot of things, from helping disabled people get around to spying and airborne surveillance. Then there are the ones that might pass off as something completely different.
Indeed, there can even be small and arguably cute contraptions like quadrotors and robots made solely to flirt with their own kind.
And, now, it seems there are robots made specially for cleaning liquid crystal and other types of display.
TakaraTomy, as reported by Androwire (JP), has developed the AutoMee S, a tiny cleaning tool that can clean smartphone and tablet screens on its own.
Looking much like a hair gel case, it removes fingerprints, smears and anything else marring that beautiful, flat, shiny surface. The bot even has a sensor that makes sure it never slips off the edge.
AutoMee S measures 67 x 38 x 73 mm (2.63 x 1.49 x 2.87 inches) and weighs 82 grams / 0.18 pounds. Its price will be 1,500 Yen / $16 / 11.97 Euro when sales begin.
The video embedded below will give a demo of what the small robots can accomplish, and we may as well summarize the most important points.
First off, the robot values effectiveness and thoroughness over speed, which means that the display cleanup won't happen at a snap of the fingers.
It will take an AutoMee S about four minutes to cleanse a smartphone display, and 8 minutes, give or take, to finish a 10.1-inch slate.
Fortunately, there is no rule against using more than one AutoMee S on a display at the same time, so owners of multiple bots will have less to wait for.
Either way, using the AutoMee S to clean up the display panel of things like Samsung Galaxy Tab 10.1 LTE and REGZA AT501 will be possible to accomplish during a meal or even bathroom break.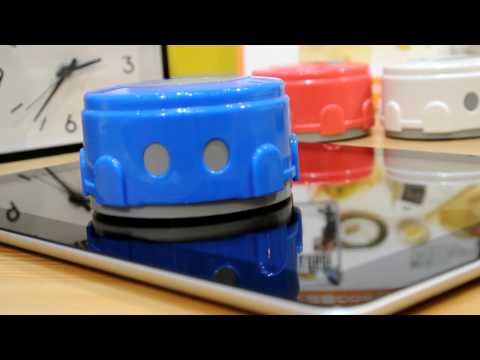 Play Video