Flight 214 from Seoul, South Korea, carrying 307 passengers and crew, ended in tragedy hours ago as the plane crashed while trying to land at the San Francisco International Airport, the AP reports.
All of the 307 people (291 passengers and 16 crew members) on board have been accounted for, but there are at least 2 fatalities and dozens of injured people.
The video below shows the plane, from Asiana Airlines, crashed at the airport, with smoke coming out of it as passengers are making their escape on the inflatable slides.
Eyewitness accounts hint that the plane, which was already missing its tail by that time, had hit the ground with the tail as it was trying to land.
The investigation has been turned over to the FBI, which has already ruled out terrorism as the cause of the crash but is still looking into the matter to determine what went wrong.
The AP notes that 182 people were rushed to local hospitals, 49 of whom are reported to be in critical condition. At least 2 have died.
Stay tuned here for updates.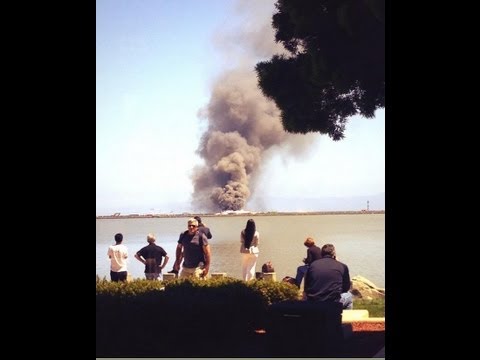 Play Video