Developer Lucky Clan has released a major new version of its drawing and painting app, ArtStudio for iPhone and iPad. Creatives can now work on single project on both iPad and iPhone.
ArtStudio 5.4 for iPad adds an "Offset" filter for creating seamless textures, an option to start with white background+blank transparent layer, default size matching for the current project, a number of bug fixes, and support for iPad mini and iPad 4.
Don't run off just yet, because the iPhone version of ArtStudio 5.0 is also available and it's packed to the brim with new features.
The interface has been completely overhauled and the developers say it's got an "incredible performance boost.

The canvas size now maxes out at 3264x2448 on iPhone 5, 2592×1936 on iPhone 4S and iPhone 4, and 2048×1536 on the iPhone 3GS, and you can use as many layers as the phone's memory allows.
Users get an extra 450 High Quality Brushes (150 free, 300 paid) in 27 groups, 
an improved text tool, a Heal tool, a Distort feature, and 21 layer blending models, including normal, dissolve, darken, multiply, burn, subtract, lighten, screen, dodge, add, overlay, soft light, hard light, difference, grain extract, grain merge, divide, hue, saturation, color, and value.
The brush settings have been updated to include blur, flip, size, opacity, spacing, fadeout, squeeze, wetness, angle, speed-size, speed-opacity, random flip, scatter, jitter-spacing, jitter-angle, jitter-size, jitter-squeeze, jitter-opacity, jitter-hue, jitter-saturation, and jitter-lightness.

Other new features include curves adjustment, 40 new filters (including the Elastify filter), auto contrast/colors/white balance, Air Print support, and more.
Lucky Clan asks users to note that drawing lessons have been removed. The developer promises to put them back in the App Store as a new free title.
Download ArtStudio for iPhone and iPod touch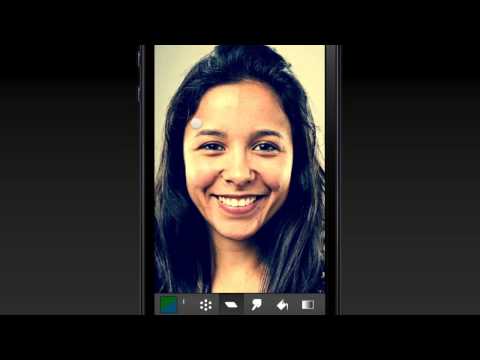 Play Video