Koubachi AG located in Zurich, Switzerland, has confirmed the upcoming availability of its Wi-Fi plant sensor in Apple's European retail stores. The gadget monitors the needs of every plant, including watering, fertilizing, misting, temperature and light.
The Koubachi Wi-Fi Plant Sensor measures soil moisture, light intensity and temperature and sends this information to the Koubachi cloud using a built-in Wi-Fi module.
Based on scientific plant care models developed in cooperation with biologists, the data is analyzed by the Koubachi Plant Care Engine and sent to your iPhone or desktop computer via free apps.
As a plant owner you will receive advice on when and how to care for your plants, saving you precious time and, best of all, saving sensitive plants from death.
The apps use push notifications to clue you in regarding the five key care parameters for every plant – watering, fertilizing, misting, temperature, and light.
Philipp Bolliger, CEO and Co-founder of Koubachi, says, "We are thrilled to enter offline retailing with Apple."
"It's always been our goal to get the Koubachi Wi-Fi Plant Sensor into Apple's Retail Stores and we are very proud to achieve it within only six months after launching the product," adds Bolliger.
The company confirms that Apple will only sell the outdoor version of the Koubachi Wi-Fi Plant Sensor through its retail stores. An exact launch date is yet to be confirmed.
IPx4 certified, the new Koubachi Wi-Fi Plant Sensor Outdoor is rainproof.
"Apple is certainly a partner of choice for any offline distribution strategy in consumer electronics, in particular for a Start-up company like Koubachi," says David Kurmann, Head of Marketing & Sales at Koubachi.
"We are very happy to launch the product with Apple right in time for Christmas being convinced that it makes a great gift."
A particularly noteworthy aspect about the Koubachi Wi-Fi Plant Sensor is the visually stunning design, which actually complements Apple's own range of products. You can well buy this thing just for the looks.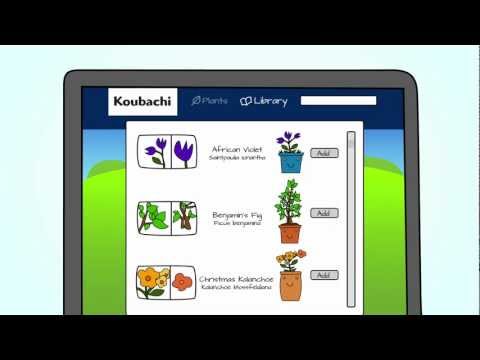 Play Video