Smartwatches, TVs, 12-inch tablets, these are all things Apple was said to be working on for 2014. So far Tim Cook has delivered none, while others keep rolling out their own versions of these products. The latest is Amazon with its TV game-box that puts Minecraft and Asphalt 8 on your TV with controller support.
Amazon describes the Fire TV as "a tiny box that connects your HDTV to a world of online entertainment."
"With a huge selection of TV episodes and movies, voice search that actually works, plus exclusive features like ASAP and Amazon FreeTime, it's the easiest way to enjoy Netflix, Prime Instant Video, Hulu Plus, low-cost movie rentals, music, photos, games, and more," reads the company's marketing material.
Gaming-wise, the box works with the new Amazon Fire Game Controller (sold separately), though some games can be played just using the included remote. Some exciting titles available to download and play from the Amazon Store include Minecraft - Pocket Edition, Asphalt 8, The Game of Life, and Sev Zero.
"There are over a hundred to explore right now, with thousands more coming soon. Many are free, and the average price of paid games is just $1.85 [€1.34]," says the online retailer. For comparison, Apple has hundreds of thousands of games in its own App Store.
Developers who want to bring a game to Amazon Fire TV can do so immediately, so there's already a growth factor to look at. Best of all, you get to play your favorite game with all the controls you'd expect, including dual analog sticks, lighted player indicators, the works!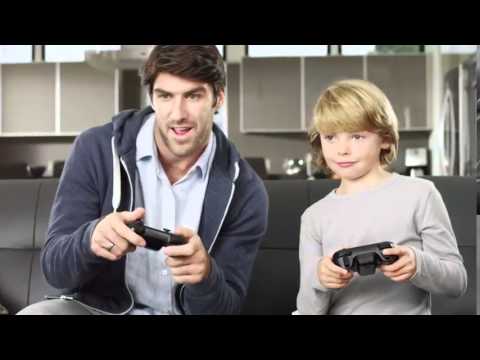 Play Video
To me, this looks like yet another missed boat for Tim Cook and his troops. The hardware is there, the software is certainly there and waiting, so where's our Apple TV game box? What's the holdup, Tim?
You know the expression "there's no time like the first time," right? Well, for Apple it seems to have worked wonders. Bringing the first-something to market allowed it to disrupt that segment and command it. Examples include the iPhone in 2007, and the iPad in 2010.
Other examples could have been the Apple TV 4 in 2012 and the iWatch in 2013. But no, we had to have iPhone 5c instead. See where I'm going with this?
Rumor has it that the iWatch will be vastly superior to the Pebble and any other smartwatch out there, but so far the iWatch has one big problem: it doesn't exist. Sure, there could be hundreds of prototypes in testing as you're reading these lines, but it hasn't been made into a product yet.
That all-purpose Apple TV analysts have been talking about for years has the same problem. Tim Cook is just sitting while its rivals flood the market with everything rumored to be coming out of Apple.
I still have faith that the Cupertino giant will blow everyone out of the water with its own versions of these things, but it is already losing major points for not being there first.