Anomaly: Warzone Earth, 11 Bit Studios' innovative tower offense game, is getting a sequel, in the form of Anomaly 2, which is set to appear this summer and feature all sorts of brand new mechanics.
Anomaly: Warzone Earth delighted lots of gamers with a unique twist on the already popular tower defense genre, allowing players to control actual units that need to go up against different stationary towers controlled by aliens.
Now, 11 Bit Studios has confirmed that a sequel is coming soon, in the form of Anomaly 2.
The new title will retain the tower offense mechanic, but it introduces a variety of new features, like the ability to transform units on the fly, not to mention a brand new multiplayer mode that puts one player on the offense and the other on the defense.
Check out the full list of features below, via an official statement.
- Morph your troops into war mechs to discover the new face of strategy: each unit has a different mech form with various abilities to help you overcome specific combat situations.
- Engage in a multiplayer experience unique to Anomaly 2: tower defense vs. tower offense. Play as the towers and destroy the humans or lead the humans to annihilate the alien towers.
- Fight across a post-apocalyptic world in a new single-player campaign that offers a more intense strategy experience than the acclaimed original.
- Carve your own path to victory and create your ultimate battle squad. With over a million tactical combinations to build your squad, your options in combat are nearly endless.
- Dive into a beautifully rendered world, thanks to the team's new and improved visual engine.
- Experience alternative endings dependent upon your approach to enemy machines in the campaign.
Anomaly 2 will be released in the second quarter of the year, aka at the end of spring or beginning of summer, for PC, Mac, and Linux.
Until then, check out the game's first trailer below.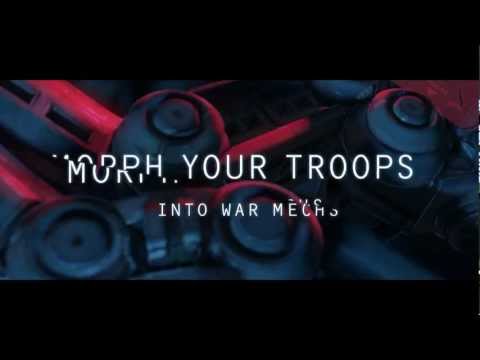 Play Video