Whether or not Rovio should have patented their slingshot gameplay scheme, it seems it's a bit late for that as many games in the App Store rely on it. It's like, no matter what story you choose, as long as there's a slingshot on the screen, that game will sell.
The same should apply for Elite Gudz's Get Off My Island, a joyful title featuring an angry monkey (there's always an angry character behind the slingshot... always) who is fed up with all the tourists coming to this patch of golden sand in the middle of the ocean.
The monkey wants them off, and it's decided to use the fruit around him as weapons. Just like in Rovio's puzzler, each fruit has a different power. And the objective is to destroy the tourists' leisure structures. As we said, an Angry Birds clone. But not quite.
The cool thing about Get Off My Island is that it also comes with a nifty level editor which enables all players, young and old, to create their own "boards" (as the developers name them), or puzzles.
These can be shared on today's prominent social networks and they can be enjoyed by others playing Get Off My Island. The game's title is pretty catchy too, as many will agree.
Despite the fact that Elite Gudz's game loses points on originality, it does look nice enough to make a splash in the Games section in the App Store.
It seems the game has been available for iPad users for a while. Yesterday, it arrived for iPhone and iPod touch customers as well.
It boasts 63 original boards, Game Center integration with achievements and leaderboards, lots and lots of fruit, and physics-based demolition gameplay where "the more you destroy, the more points you get."
Download Get Off My Island! ($0.99 / 0.79 EUR)
Download Get Off My Island! HD ($1.99 / 1.59 EUR)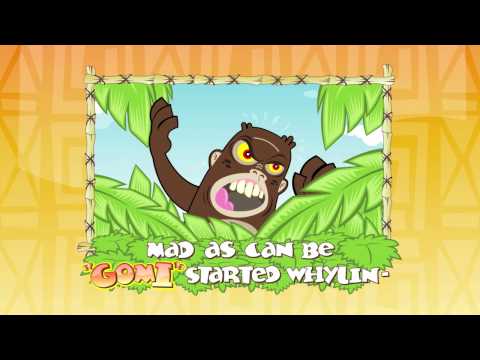 Play Video