A few weeks ago, Sony Ericsson announced that it started the global roll-out of a new software update for its Xperia handsets launched in 2011, and the company has just made the update available for some of the Australian phone users.
The company posted on Facebook details on the rolling-out of Android 2.3.4 for some of its Xperia arc and Xperia PLAY devices currently available on the Australian market.
The owners of one of these devices on Virgin's network now have access to the software update, and the same applies to Xperia PLAY users on Optus' airwaves.
"Have you upgraded your Xperia smartphone software to the latest version yet? Android 2.3.4 is now available on the Xperia arc and Xperia PLAY on the Virgin network and the Xperia PLAY with Optus," the mobile phone maker noted on its Facebook page.
There are a wide range of enhancements included with this software update, all of which have been detailed in some of our previous posts.
Those who would like to learn some more info on them should have a look at the video embedded below, coming from Sony Ericsson themselves.
"This upgrade will include an upgrade to Android 2.3.4, Google Talk with Video Chat (models with front-facing camera), updated Facebook inside Xperia functionality for enhanced like, share and discover abilities, 3D sweep panorama functionality powered by Sony," the handset vendor notes.
However, these are only some of the features that are set to become available for Xperia users.
The update will also bring: "swipe text input, screen capture on your phone with easy sharing and USB on the go to turn your Xperia smartphone into a mini-mobile PC by connecting USB peripherals (mouse, keyboard or game controller) to Sony Ericsson LiveDock multimedia station."
The software update will be delivered to all users over the air, and Sony Ericsson will send them notifications on its availability. Users will also be able to perform manual checks for the new OS flavor.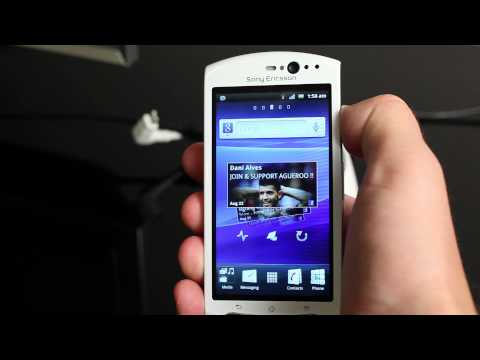 Play Video