Developer Creative Assembly showed off a pretty snazzy Oculus Rift-enabled prototype of Alien Isolation during last month's E3 gaming trade show, making people around the world excited at the prospect of being able to enjoy the upcoming first-person survival horror stealth title with the virtual-reality headset.
Unfortunately, the prototype is just that, a prototype, as the developer revealed that at the time it had no plans to fully develop the game in order to support Oculus VR's headset, which is a bit of a shame, but understandable nonetheless.
"What we've got at the moment with @oculus is a prototype, there's no full game in dev," a developer posted on the game's Twitter account.
Sega, the game's publisher, also commented regarding the rumors that Alien Isolation would ship with full support for the Oculus Rift virtual-reality headset that followed the showing at E3 2014.
"At present, it's just a prototype and does not represent a game currently in development at this point in time. It's a truly amazing experience though and brings the game to life in ways we could not have imagined when we started the project. It's one of the most terrifying demos you'll ever play," the company said in a statement.
Alien Isolation's VR-enabled demo certainly garnered a lot of attention, being one of the highlights of the entire show. In case you don't know what the excitement is about, take a look at the video below, showing some off-screen footage of the game using the Oculus Rift Development Kit 2 that has just started shipping worldwide.
The game is meant to be a very atmospheric horror experience, far from the debacle that was Alien: Colonial Marines. This time around, publisher Sega wants to do right by the Alien franchise's fans, and as such the shooter will follow the overall style of director Ridley Scott's original horror film, Alien, rather than the more action-oriented take of the film's sequels.
The use of virtual-reality technology would provide a much more vivid and immersive experience, which would suit the mood of the upcoming first-person horror game very well. In the video, you can see how you can make use of the headset to navigate the environment, complete with raising the motion scanner to eye level and using its flashlight, or tilting your head to check it out.
Alien Isolation is coming out on October 7, 2014, for the PC, PlayStation 3, PlayStation 4, Xbox 360 and Xbox One platforms.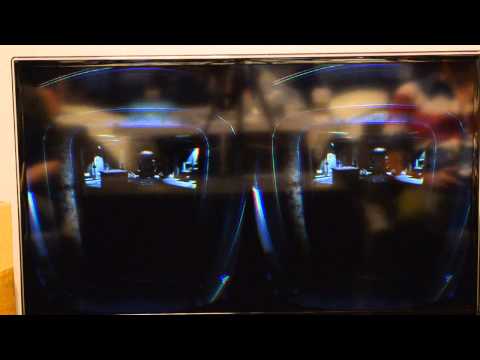 Play Video