A three-year-old kid is becoming an Internet sensation after his mother posted an amazing YouTube video in which the little boy makes a powerful argument as to why he should have a cupcake for dinner.
Little Mateo could definitely have a promising career in public advocacy or commerce, as he clearly demonstrates his abilities while arguing with his mom.
The boy's mother Linda Beltran admonishes him for trying to trick her and going straight to his grandma to ask for a cupcake. He simply didn't want to eat dinner and when he realized his mother wouldn't agree with his request, he went to his grandma hoping for better luck.
His mother says that Mateo is an intelligent kid and speaks his mind whenever he thinks he has a valid argument.
"If Mateo feels the need and has a valid argument, he will be sure to voice it. He felt he didn't need to eat dinner since he already had lunch, and that cupcakes were a suitable compromise," Linda explained in an interview with UberConference Blog.
Although much of the video is unintelligible due to Mateo's childish language, it shows that he is an adorable outspoken kid and a master negotiator. I would certainly give him the much-desired cupcake after this argument.
Linda also mentions Mateo is never disrespectful but loves to engage in healthy debates.
"The boys know when mom is serious and when they can engage in some healthy debate. In an effort to raise my kids with a voice, I pick my battles and sometimes let them feel like they've won... or at least give them the chance to try!"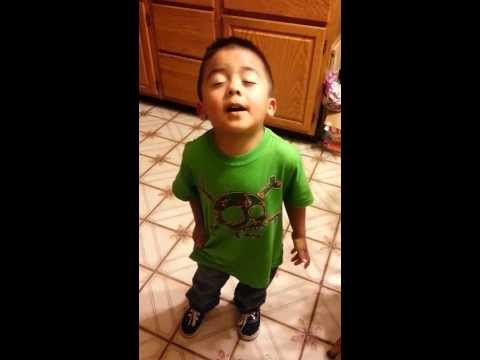 Play Video