Cassandra Bankson never even dreamed that her YouTube makeup tutorials would transform her into a bona fide role model for girls and women from all over the world, or that they would be her launching pad in fashion.
Some time ago, Cassandra, a 19-year-old from Danville, California, who was diagnosed with cystic acne when she was just 14 and had been suffering from violent breakouts ever since, started doing makeup tutorials.
One video in particular, which you can also find embedded below, at the end of this article, has generated over 12 million views in total, making her a viral star.
Just last week, Cassandra made her runway debut at the New York Fashion Week 2012, thus proving all those who bullied her when she was younger because of her bad skin that, as the saying goes, beauty is more than skin deep.
This is her message, this is what she'd like people to take from her experience, Cassandra says in a recent interview with The Today Show, which you will also find below.
"Beauty is confidence. You can't have outer beauty without having that inner beauty," she says.
Today, Cassandra's acne has improved considerably, to the point where she can step out of the house without makeup, something she couldn't do once.
In older interviews, Cassandra has admitted to locking herself in the house after being bullied in school and refusing to go out lest people would make more fun of her.
She also said she developed her amazing makeup skills as a means to cope with her condition, of showing the world a face she would love to have.
"I go out without makeup all the time and I feel just as free and liberated as if I was wearing a full coverage foundation," Cassandra says on The Today Show.
Stacey Igel, head of the label Boy Meets Girl for which Cassandra modeled at the NY Fashion Week, says that, even though her online reputation precedes the teen, she wasn't chosen because of it but because of her poise, beauty and elegance.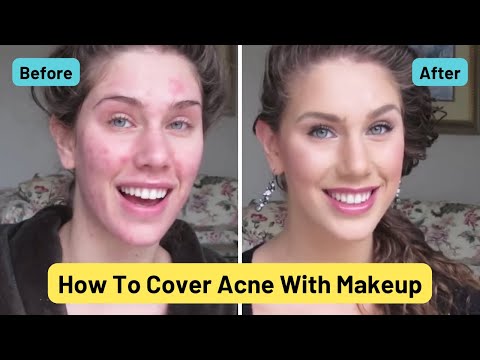 Play Video