ASUS hasn't actually introduced the Memo Pad 10 tablet, but a video of it surfaced on YouTube, and the folks at Tablets Magazine were kind enough to supply the details, so we actually have all the information ready for dissemination.
This is a standard Tegra 3 tablet, meaning that NVIDIA's Quad-Core processor is backed by 1 GB of RAM (random access memory).
The displays are, naturally, of 10.1 inches in diagonal. For those looking for extra info, it is an IPS panel (meaning wide viewing angles) and a native resolution of 1280 x 800 pixels (16:10 aspect ratio).
A far cry from the Full HD (1920 x 1080/1200 pixels) of other tablets, but also a reason why the price of the slate is very low.
Indeed, ASUS' Memo Pad 10 is priced at only 300 Euro, which corresponds to anything between $300 and $399 in the US.
We don't actually have an ETA (estimated time of arrival), for either region (US or Europe), but we imagine ASUS will try to get it out as soon as possible.
Moving on, the Memo Pad 10 (codename ME301T) boasts a 5 megapixels camera at the back and a 1.2 megapixel camera on the front.
Other specs include Bluetooth 3.0 + EH, wireless Internet (WLAN 802.11 abgn), a microSD card slot, a micro HDMI output, micro USB 2.0, a microphone jack, a 3.5 mm speaker/headphone jack (ASUS SonicMaster technology) and the Android 4.1 Jelly Bean operating system.
Finally, ASUS offers a free 3 GB WebStorage account for every buyer of the new tablet.
When sales of the tablet finally start, prospective customers will be allowed to choose from several back cover color options: White, Pink, Grey/Blue.
The video embedded below shows the unboxing of the tablet, and a performance demo of sorts. There is no commentary.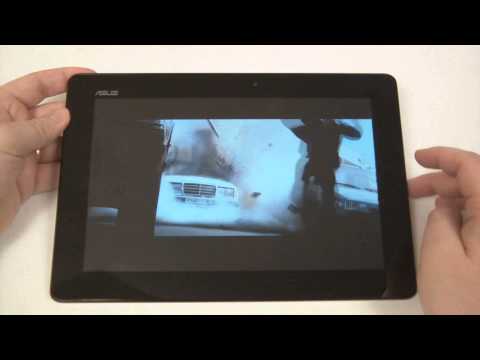 Play Video