Google Maps' walking directions are great for a trip in parts of the city you're not familiar with, or when you're visiting new places, but they don't seem like the kind of thing that would guide you through 5,000 miles, 8,050 km.
Yet that's what U.S. Marine Sgt. Winston Fiore did when he set out to walk across southeast Asia to raise money for charity.
He started out in Singapore in October last year and now, 408 days later his journey is over. Along the way he crossed through Brunei, China, Laos, Malaysia, Philippines, Taiwan, Thailand and Vietnam.
He helped raise money for the International Children's Surgical Foundation which helps children with cleft lips or palates.
The intervention to correct the issue isn't very complex, but its price, $250, €200, means a lot of poor families can't afford it.
Throughout his journey, he relied on Google Maps and his Android phone to get about. There were alternatives of course, but he found that Google's walking directions took him through places he never would have seen otherwise.
"Out on the road, Winston's Android phone and Google Maps became 'the hub' of his entire operation," Google explained.
"He used Google Maps to find accurate and easy-to-use walking directions everywhere he went, whether it was through remote villages and farms, down tiny dirt roads, or across rice paddies and desolate sugar cane fields," it added.
Google's walking directions aren't always perfect, especially in more remote places. The walking directions even got Google sued after one woman followed them onto a highway which was obviously not suited for walking.
But they were accurate enough to see Fiore though nine countries, so it's safe to say they're accurate enough to guide you through downtown New York.
"Walking directions in Google Maps were critical to my trek. The directions were accurate and efficient — it's essential to take the shortest route when you're walking 20-25 miles each day," Fiore said.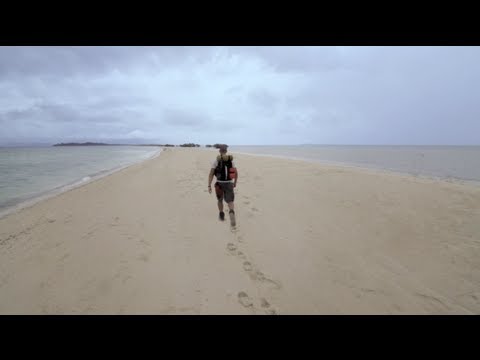 Play Video