In a sport like football, bigger doesn't always mean better but, in the case of Tony Picard, that doesn't seem to be the case. Meet the football player who weighs an impressive 400 pounds (181.4 kg) and is considered the biggest running back ever.
He is the latest viral star and, if you check out the video below, it's really not that hard to understand all the fuss about him: he isn't just of an absolutely impressive built (height and weight), but he's also agile, which literally makes him unstoppable on the field.
Picard plays football for his home team from the town of White Swan in Washington, and has been instrumental in their success in recent months.
According to the Examiner, "stats for the 400-pound running back list him with 576 yards and 8 touchdowns for the season. However, another site states that he has more than 700 yards and 15 touchdowns."
Picard's coach Andrew Bush knows he's sitting on a gold mine with him and he's understandably thrilled to have him on the team because, seriously, he can do a lot of damage to the other team on the field.
"Most teams will sacrifice five guys to stop him: four linemen and a middle linebacker. That leaves three guys on each side to stop the rest of our team. Everything else opens up: our outside running, our play action, and our entire passing game. We average about 450 yards as a team offensively," Bush says, as cited by the same media outlet.
The coach also gets a laugh out of how the players from the other team react when they first set eyes on Picard. Again, it's not difficult to understand why.
"It's so much fun to have him go out [on the field] as a captain and see him shaking hands before the game. They're just kind of staring, like 'Oh my gosh, you've got to be kidding me!'," he explains.
However, as the video below can show, there is nothing to kid about with Picard.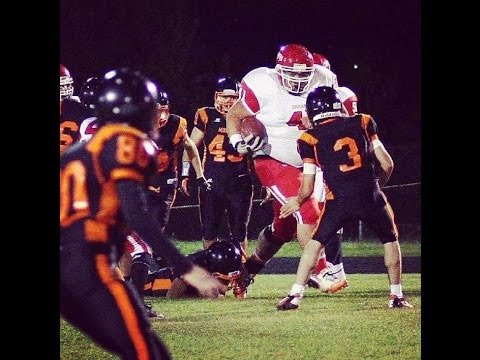 Play Video