News agencies and websites frequently stumble upon announcements about this or that photo and video camera, but there are some types of audio/video recording devices, like the Dive into World Heritage 3D, that are in a category of their own.
And by category we mean 3D camera. And by 3D we don't mean to suggest that this is one of those items that can shoot 3D video (two sets of images at once, one for each eye).
True, 3D support is part of the specifications sheet even here, but that is just a means to an end, rather than the main selling point.
Instead, the Dive into World Heritage 3D can capture panoramic and interactive photos, like the ones that can be launched on the desktop and used to "explore" woods or other places by using the arrow keys.
Five 3D cameras are used to shoot photos at the same time, all around the central axis of the contraption.
Five high-definition plasma panels are used to show the images and synchronize them until they can be molded into one seamless whole.
The imaging system, Panasonic believes (according to Diginfo.tv), can capture images of artworks produced in museums around the world.
That way, people just need to download a file, with or without incurring a cost, and then examine every inch of a painting without moving from the chair in front of their monitor.
Panasonic is promoting the World Heritage 3D system, made of five AG-3DA1 3D camcorders, in collaboration with the UNESCO World Heritage Centre.
"Preserving world heritage and educating the next generation" is what the ultimate goal of the system is described as.
Obviously, this thing is not for sale. Still, it can be interesting to see in action, which is why we embedded a video of it just below.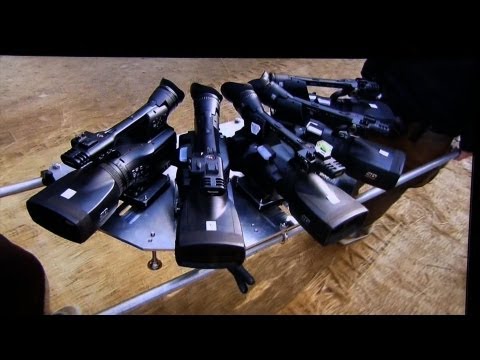 Play Video