One thing that Google Drive does have to boast about at launch, though it's not exactly an exclusive, is an SDK and APIs from day one. Google has learned its lessons from the Google+ drive and is providing a rather full set of tools for developers to integrate Drive into their apps.
Of course, the fact that Drive is basically a renamed Google Docs with a desktop app means that Google didn't really have to do all that much to get an API going.
"Drive is a natural step in the evolution of Google Docs. Drive is built to work seamlessly with other Google applications like Google+, Docs and Gmail, and your app can too. Joining the launch today are 18 web apps that have integrated with Drive using the Google Drive SDK," Google's Mike Procopio, a software engineer, wrote.
There's one thing to clarify before we go any further, when Google says "Drive apps" it actually means Google Chrome web apps, the SDK is not intended for desktop or even mobile apps, it's for the web. That's probably for the best though.
Already, you can check out the 17 apps that work with Google Drive and are already available in the Chrome Web Store. There are a few familiar tools but also some new ones. There's an Aviary photo editor but also the Pixlr Editor.
You can use Revisu if you want to collaborate on design or AutoCAD WS to view, edit and even share DWG drawings, all in the browser.
If you're a developer wanting to get started, there are plenty of resources for you. Full documentation is available over at developers.google.com/drive and you can go straight to the Getting Started guide and see what's available.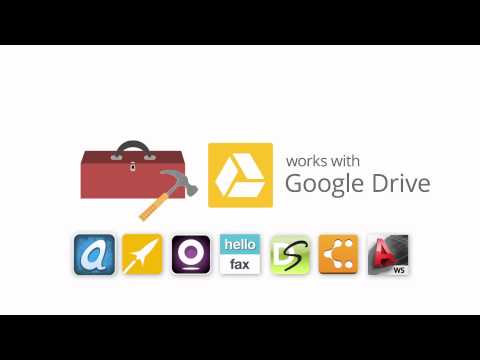 Play Video